Media Watch, Mail Online, 17 May 2011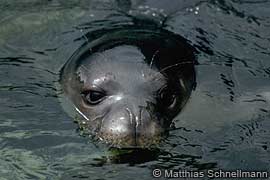 Hundreds of species are facing extinction across Europe in a 'crisis of biodiversity'.
According to the EU's Environment Commissioner Janez Potocnik, animals such as the Iberian lynx, the Mediterranean monk seal and the Bavarian pine vole could soon be gone.

These are among hundreds of species – up to a quarter of the total native to the continent – that are threatened with extinction according to a warning issued this month by the European Union.
'Biodiversity is in crisis, with species extinctions running at unparalleled rates,' said a statement from Mr Potocnik.
The threatened species include mammals, amphibians, reptiles, birds and butterflies and plant life is also under threat.

The crisis is due to several factors, including loss of habitat, pollution, alien species encroachment, climate change and overfishing.
Critics say the EU's proposed solutions don't go far enough and lack funding. […Continues…]
Source: Hundreds of species face extinction across Europe in 'crisis of biodiversity', Mail Online, 17 May 2011.